From 24th to 26th April, we attended International Sign Association Expo (ISA) at Mandalay Bay Convention Center, Las Vegas, USA. As the largest and most comprehensive trade show in the sign, graphics and visual communications industry, there are more than 20,000 attendees and nearly 600 exhibitors pushing the limits of innovation in wide format printing, digital signage, LEDs, software.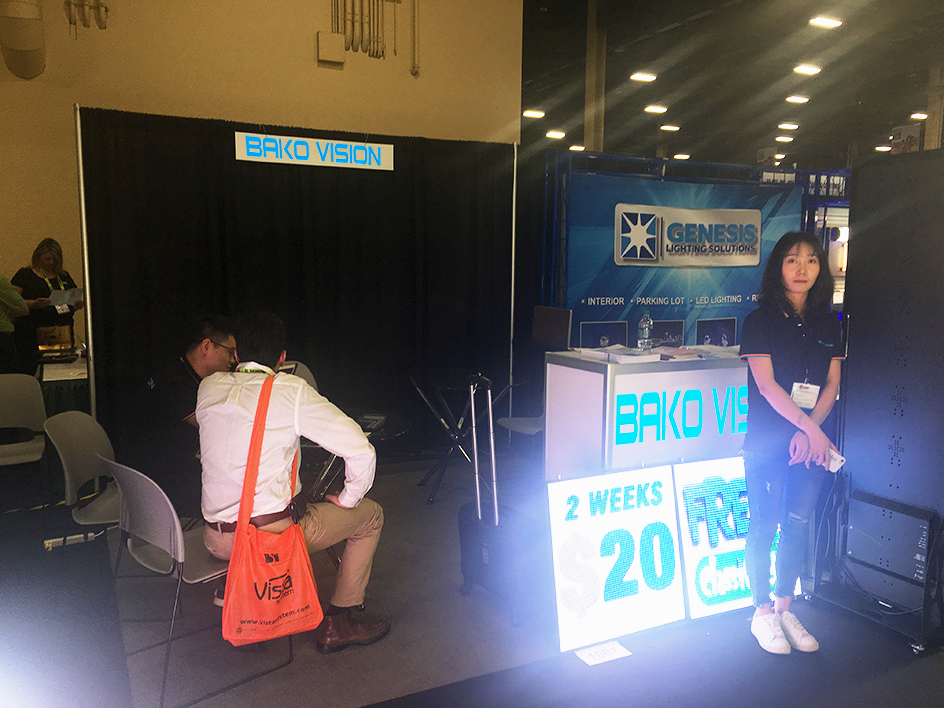 At the exhibition, we showed our outdoor P8mm and P10mm two demos energy-saving screen or we also called common-cathode screen. "Common- Cathode" refers to the power supply mode. The common-cathode LED lamps been used, so that the R and G B are separately powered. Generally, the power supply mode of conventional LED screens is the current flowing from PCB board to LED lamps and RGB lamps are uniformly powered. But common-cathode screen(energy saving screen) is different mode: current flows through the LED lamps to IC.
Most conventional LED screens use 5V power supply mode, the common-cathode screen(energy-saving screen) uses 2.8V/3.8V dual channel power supply mode so that can improve the power supply efficiency and save much energy.
Our newest design poster screen also been showed at the exhibition. Different with other posters, we've add wheels at the base so that it would be much easier remove. It's ultra slim thickness, lightweight and attractive shape attracted the attention of many customers. What's more, the front open screen also been showed in at the exhibition.
We've got great success at IAS 2019. Looking forward to see you next year!