Founded in 2005, LED CHINA is the world's earliest themed exhibition in the LED field. It is a one-stop business procurement platform focusing on showcasing the whole LED industry chain. It is recognized by the industry as the vane of the development of the LED industry.
In 2020, even under the influence of the global epidemic environment, Bako Vision still has not be absent from LED China and participated in the exhibition on September 1-3.
1. 135 Inch P1.56mm All-in-one Conference Machine
Bako Vision uses P1.56 to build 135'' conference all-in-one machine, very thin and light design, easy to install, using small modular front disassemble design, all components can be replaced instantly. The design of this product simplifies the complexity and makes office work more simple and efficient.
2, 162 Inch 0.93mm Intelligent Large Size LED Display
Ultra-thin and super light, aesthetic and minimalist design of our UHD-0.93, the single cabinet weight is 6kg, thickness only 47mm, make it more convenient to install. Using cabinet and PCB board with power supply and receiving card dual redundancy, when one PSU fails, another PSU backs it up, the same operation to the receiving cards. Don't worry about screen-off during live broadcast, keep the control room operating 24/7 without any downtime.
3, BIR-2.97mm Indoor Rental LED Display
Our P2.97 indoor rental LED display also get good attention at the exhibition. The product is constantly optimized and improved on the original basis, with a beautiful appearance, modular design, support for front maintenance, arc splicing, anti-collision, regardless of the left and right modules, quick installation and other functions to serve our customers.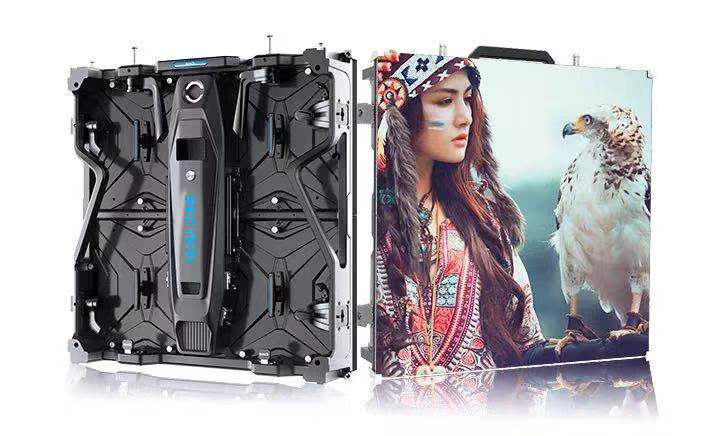 We are very grateful for the support of our customers, and we will continue to do better in our products and services. See you next time!